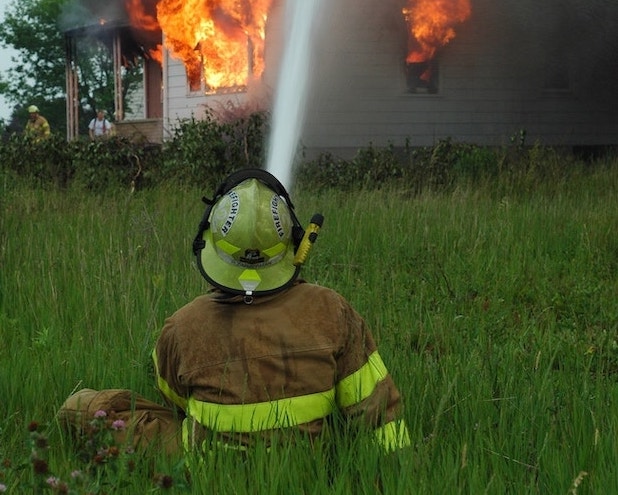 27 Nov

Why a Trusted Insurance Partner is Paramount to Owning a Home

California has seen its fair share of natural disasters already this year. Most notably, more wildfires that have ravaged the state each year since 2017, leaving a wake of destruction in their path. And sadly, we are not out of the woods yet because on the backside of burn scars come the potential for mudslides and flooding. 

Many homeowners were shocked when they found out their homeowner's insurance policies had been dropped after the recent California wildfires that broke out around the state. Talk about adding insult to injury. What's more, many Californians are still at risk for losing their home insurance because insurers are becoming increasingly worried about issuing or renewing policies in wildfire-prone areas.  

An estimated 350,000 California home and business owners are unable to get property and casualty insurance because of wildfires, and experts say the problem will likely get worse.

For homeowners who are unable to obtain regular insurance, they end up in California's "FAIR" plan, which is generally much more expensive than traditional homeowners insurance and offers bare-bones coverage. This excludes things like water, wind earthquake damage, and even theft.

This is why it is so important to have a trusted insurance partner as a homeowner.    

In case you aren't familiar with our ancillary brand, VOI Insurance Solutions, they are a full-service independent insurance agency that offers an array of insurance products from some of the highest-rated insurance companies in the country. Headquartered in Glendale, their motto is to find you the right price with the right coverage right now. 

VOI is here to support homeowners and would be happy to provide you with a policy quote. Their entire focus is bringing insurance back to the way it used to be: simple, inexpensive, easy to secure, and offering a variety of options. If you're starting the process of buying a new home, we encourage you to start shopping for homeowners insurance early on.

It's a great idea to obtain multiple quotes from different insurance companies, which is precisely what VOI can assist you with. 

Filing an insurance claim is never a desirable event. But having a local agent with "boots on the ground" can be such an asset during these troubled times. They are there to ensure that the necessary paperwork is filled out correctly, which can help eliminate errors, mistakes, and delays in getting you paid. VOI's agents also know your policy inside and out, so they can deliver a more personalized experience and advise you of the benefits you should receive.

If you are a homeowner who has had their policy canceled due to the recent wildfires, or if your insurance company is making your renewal a headache, please give VOI a call! Their focus is on building and maintaining relationships with their clients, and they would be happy to look into the options available to you.

Their team of local agents means that you will always experience personalized service, which is a huge asset should you ever need to file a claim. 
---
To learn more about escrow services that we provide or to be put in contact with VOI Insurance Solutions, please contact us today. It would be our pleasure to assist you!