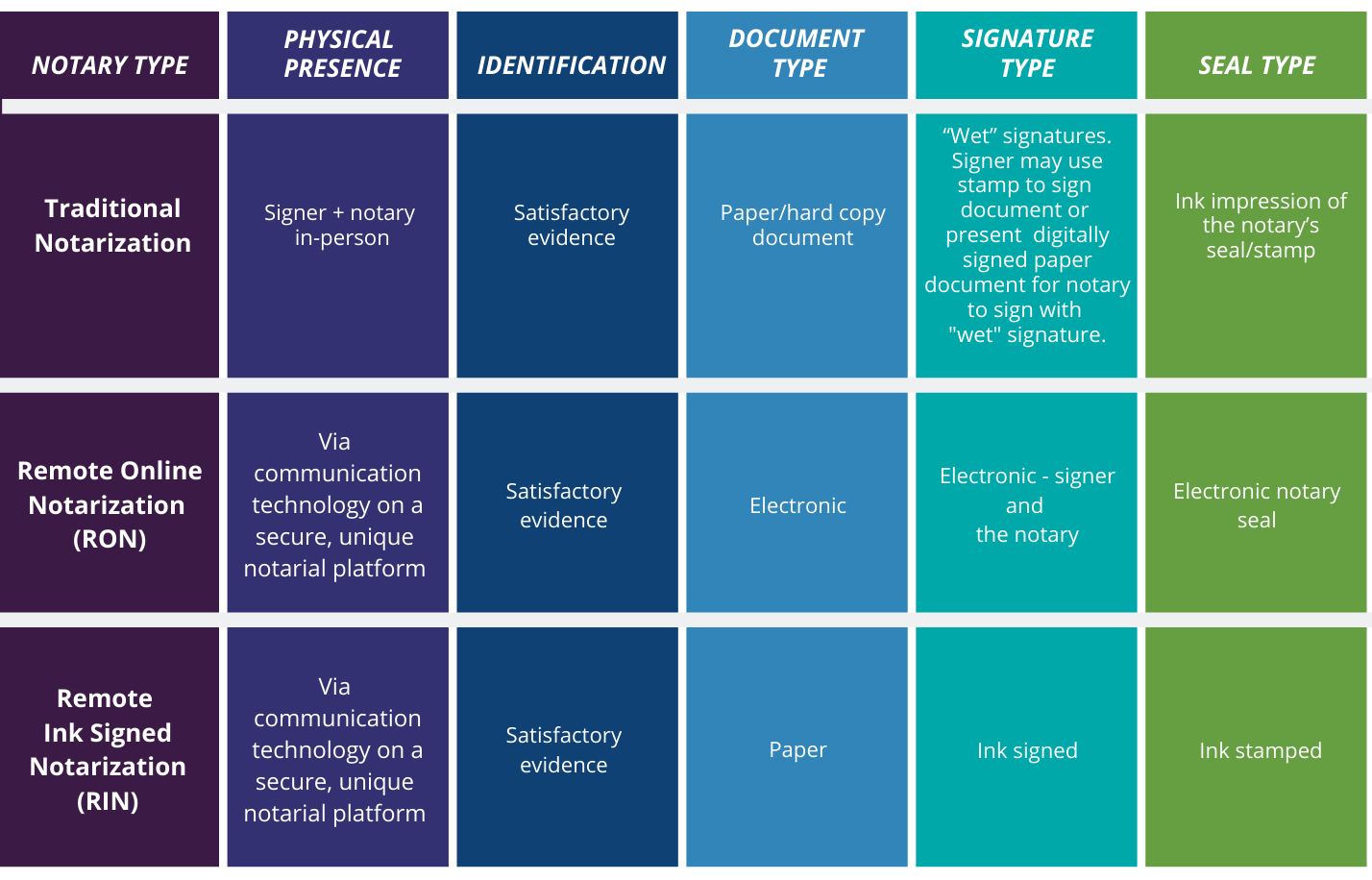 28 Apr

Notarization Types Demystified

Lately, there's been a lot of conversation around document signings – from traditional notarizations to remote online notaries. But, not all signings are created equal. 

And, often, terms are used interchangeably when they shouldn't be. So, to help shed some light on the various types of notarizations, we created this handy infographic. 

Click here to print, download or print the PDF.

Please feel free to share with anyone that might find it helpful, and of course, please contact us if you have any questions or if we can offer any support. Since we are an essential services business, our team is here and ready to help you in any way that we possibly can!