04 May

A Few Words About Worry From Our President, Jeff Russell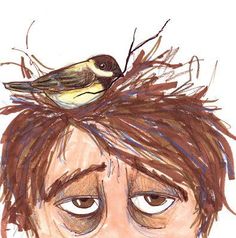 As we all figure out how to navigate our current circumstances and new norms of our world, there's no shortage of emotions that come along with that journey. And, I am sure that if you're anything like me, you're probably still worried about everything going on around us. Who wouldn't be? 
Worrying, especially in times like these, is completely normal. Anyone who says, "Don't worry about it," well, they are full of it. But, the thing with worrying really comes down to how we handle that feeling. 
Here is a Chinese Proverb that I think illustrates this perfectly: 
That the birds of worry and care fly over your head, this you cannot change, but that they build nests in your hair, this you can prevent.
So, here's what I hope you will remember as we navigate into the weeks ahead… 
Don't let worry paralyze you. It can be devastating. It's hard to stay healthy. It's hard to make important decisions. It's hard to see all of the good that still exists in our world. 
Amazing things do and will come about when you look worry in the eyes and say, "Hey worry, I see and acknowledge you, but I will not allow you to encapsulate me. I will focus on and be grateful for all of the beauty and positivity that still exists in our world." 
And, please remember, no matter how challenging things may feel, life is still good! 
Just a reminder, we are an essential services company, so our team is still opening and closing escrows. We're here to support you in any way that we can, so please reach out if we can be of assistance. 
Stay well and healthy. – Jeff Russell