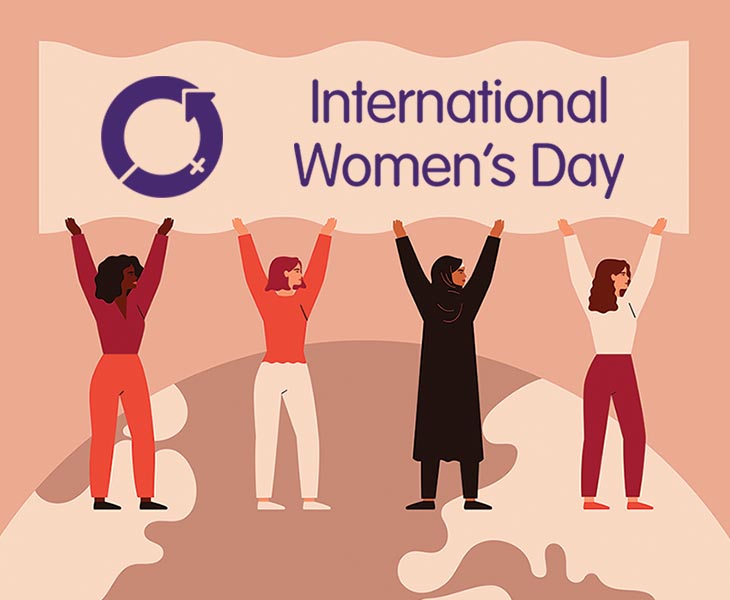 08 Mar

International Women's Day: A Few Thoughts From Our President, Jeff Russell

Today is International Women's Day, and I wanted to thank the women in my life who've helped me be a better son, husband, father, boss, co-worker, brother, and uncle. The list could go on and on. When I step back and look at all of the women who've had a positive impact on my life, it's pretty amazing. 

From my mom to my wife to my daughter to the women I work with (87% of our company is made up by women – pretty awesome, right?), I have learned so many life-changing lessons from these strong women. This includes being more open-minded, patient, accepting, loving unconditionally, and so much more. 

I know it's been a rough year for a lot of women and moms out there with COVID-19 and balancing working from home, teaching from home, and "mom'ing" from home. I cannot imagine the stress that all brings. Thank you for your perseverance. I hope all the kids get to go back to school soon. 

We should be expressing gratitude and appreciation to the awesome women in our lives daily, but I know life can get hectic. Today, make sure to do it. Tell them how much you appreciate them, the difference they've made in your life, or just give them a big thank you! 

A heartfelt thank you to all of the women out there who are making positive impacts in the lives of others. We appreciate you. 

Life is good. – Jeff 

Our team is here to support you and your escrow needs, so please reach out if we can be of service.