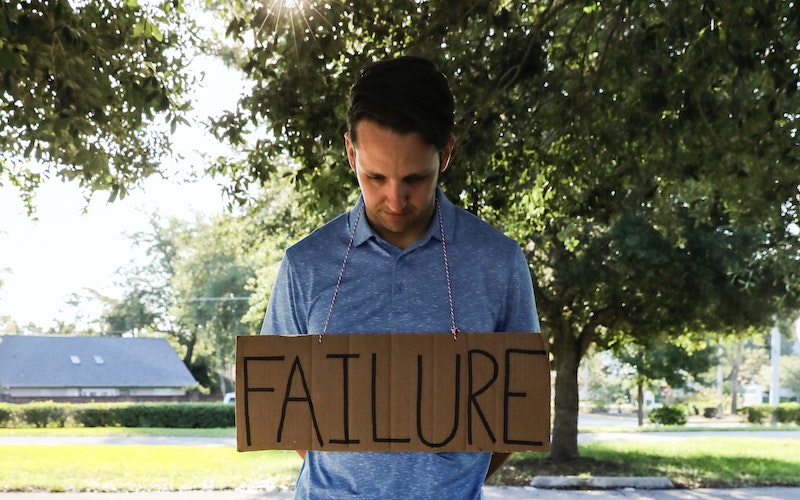 06 Sep

Top Eight Personal Growth Tips #2 – Fail Fast: A Few Thoughts From Our President, Jeff Russell

Coming in at the number two spot on my list for personal growth is failure. 

It's interesting to think about failures and regrets. This topic reminds me of a really interesting story that I read about Sara Blakely. If that name doesn't ring a bell, she's the inventor of Spanx, and as of earlier this year, she had a current net worth of $750 million. 

She tells a story about her and her brother growing up. When they were sitting at the dinner table with their father, he wasn't all that interested in them getting an A on a test. Instead, he wanted them to share what they failed on that day. 

In hindsight, I wish I would have had these types of conversations with my daughter. This isn't to say that praise isn't important, but many meaningful lessons come from failures. 

Here are just a few reasons why I believe that failing fast and embracing failure is so important to personal growth: 
We learn from mistakes. We can figure out where we fell off track and what we'd do differently or adjust the next time around. 

We realize that failures are a part of life, and we can't avoid them, nor should we try. The more we embrace and reflect on failure, the more risk tolerance we have. And, risks have been the foundation of some of the best and biggest successes and experiences in life! 

We are reminded that there is always room for improvement, and we stay motivated. 

We discover that failure can unlock tremendous potential in our personal and professional lives.
In the weeks ahead, think about this and maybe even write a few notes down. When was the last time you failed? How did you deal with it? What lesson did you take away from it? 
Consider going through this process after each failure. I am confident that with this, personal growth will come in big ways! 
Life is good. – Jeff 
Our team is here for you and all of your escrow needs. Please reach out if we can be of service to you.